Highlights
Set of 2; navy and olive green singlets
One size fits all
Material: cotton
Limited quantity available
Items are reserved for paid orders only
Pick up from Gosawa office
Delivery available for an extra $3 charge - Call 01 985 775 to arrange delivery
Earn 10 points by purchasing this deal
Terms
May redeem multiple coupons per person. Coupons must be redeemed within one month of purchase. Delivery option available for an extra $3 charge. Non-Refundable / No carry over. VAT included in price. Standard terms & conditions apply. Should a product purchased through our website arrive defected, you have 3 business days to return the item back to our office for an exchange. The item must be unused, in its original box, and with all paperwork, parts and accessories.
The deal
Stay cool in this hot weather and at the same time follow the latest fashion trends! Get this $20 worth Set of 2 CODE101 Women's Singlets for only $5.
A needed summer piece of clothing!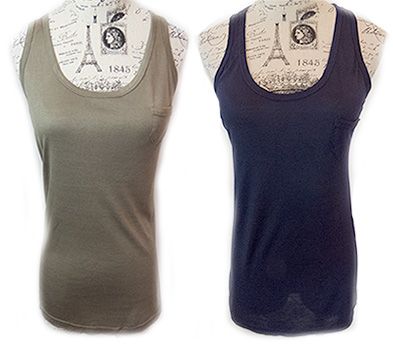 Map & Location
1.
Entresol / Mezzanine Level, Al Azarieh Bldg Block A2-2, Above DHL
Downtown, Beirut
Lebanon
Phone: 01 985 775
get directions
Questions