Highlights
Includes: Vegetables, Tabbouleh, Hummus, Moutabbal, Labneh Baladi, Jebneh Baladi, Chanklich, Warak Enab, Tomatos with Garlic, Rocca, Thyme, French Fries, Moajanat, Wings, Sujouk, Mkanek and Mixed Grills (Lahme-Kafta-Tawouk)
Minimum 4 persons per table
Valid Thursday to Saturday from 10 AM till 1 AM
Reservation required on 03 180 471
Coupons must be printed
Exchange your unused and unexpired coupons; coupons may be exchanged for other offers or credits by simply emailing your request to support@gosawa.com at least 5 days prior to the expiry date.
Earn 30 points by purchasing this deal
Terms
Coupons vali until February 27, 2017. May redeem multiple coupons per person. Minimum 4 persons per table. Valid Thursday to Saturday from 10 AM till 1 AM. Reservation required on 03 180 471, quote Gosawa coupon. Coupons must be printed. No carry over. VAT included in price. Standard terms & conditions apply.
The deal
Enjoy authentic Lebanese dishes whilst watching the beautiful natural sceneries dressed in white! Benefit from 50% off this Lebanese Meal Formula at Jalset Layalina, only $15 instead of $30.
Delicious delights next to the fire place!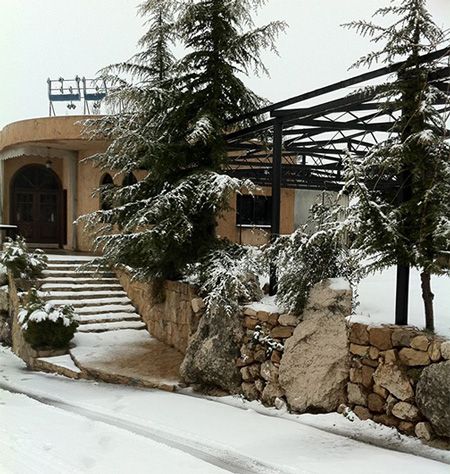 Jalset Layalina
Offering delicious Lebanese food, Jalsat Layalina Restaurant is the preferable place for all Lebanese Cuisine lovers. Making a choice from the menu will be simpler thanks to the variety of terms; Cold and Hot Lebanese Mezza, Saj and Mixed Grills. Jalset Layalina features cozy seating next to the fireplace in winter and outdoor seating for you to enjoy the fresh summer breeze!
Questions