Highlights
Option 1: $15 instead of $30 for Premium Car Wash with Engine Steam Wash & Wax (Earn 30 points)
Option 2: $89 instead of $180 for Full Interior & Exterior Detailing, Premium Car Wash, Engine Steam Wash & Wax (Earn 178 points)
Option 3: $149 instead of $300 for Complete Exterior & Interior Detailing with Paint Protection (Earn 298 points)
Open Monday to Friday from 8 AM till 6 PM, Saturday from 8 AM till 1 PM
For more info call 70 685 833
Coupons must be printed
Exchange your unused and unexpired coupons; coupons may be exchanged for other offers or credits by simply emailing your request to support@gosawa.com at least 5 days prior to the expiry date.
Terms
Coupons valid until March 06, 2017. May redeem multiple coupons per person. Open Monday to Friday from 8 AM till 6 PM, Saturday from 8 AM till 1 PM. Coupons must be printed. No carry over. VAT included in price. Standard terms & conditions apply.
The deal
Pamper your car with exterior and interior cleaning and detailing services to make it as good as new! Benefit from 50% off Premium Car Wash & Detailing Packages from Proshine, starting from $15 instead of $30.
Take good care of your cars with Proshine!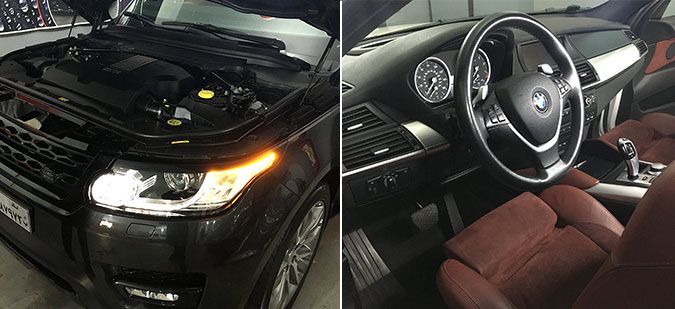 Proshine
Proshine can restore the beauty of your car with the most advanced and professional polishing tools and products. They provide clay, compound, polish, wax and nano paint protection for 6-12 months with anti scratch warranty. You can provide your car with full exterior detailing that also includes headlights restoration, rims and tires polishing and dressing including calipers, trims, glass, rust removal, exhaust tips and chrome. They also provide interior detailing that includes; leather care and protection, stain removal, cleaning, dressing interior plastics and much more!
Questions