Highlights
$15 worth of Food & Beverages from the
Menu
for only $8
Hot mezza, cold mezza, shawarma, salads, machawi, burgers, sandwiches, main platters and drinks
Indoor and outdoor seating
Open daily from 11 AM till 3 AM
Coupons must be printed
Exchange your unused and unexpired coupons;
coupons may be exchanged for other offers or credits by simply emailing your request to support@gosawa.com at least 5 days prior to the expiry date.
Earn 16 points by purchasing this deal
Details
Enjoy delectable shawarma, mezza, burgers and more! Get $15 worth of Food & Beverages from the Menu at 3al Bal Restaurant for only $8.
A mixture of Lebanese and International cuisine at 3al Bal!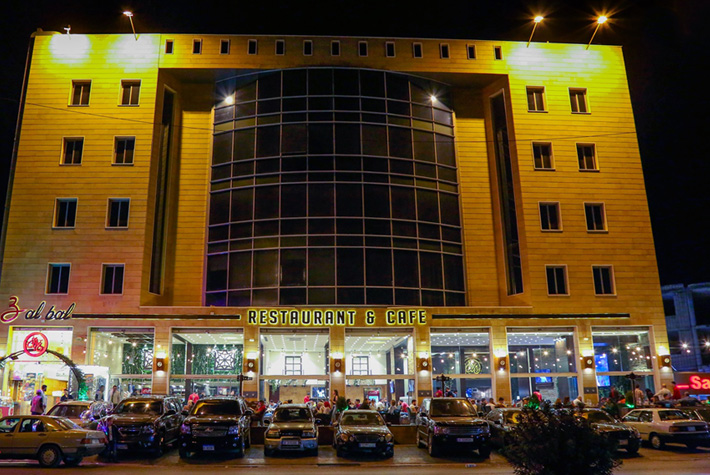 Need to Know (Terms)
Coupons valid until November 30, 2019. May redeem multiple coupons, one coupon per person per visit. Coupons valid on food and drinks only. Open daily from 11 AM till 3 AM. Coupons must be printed. No carry over. VAT included in price. Standard terms & conditions apply.
About 3al Bal Restaurant
3al Bal Restaurant & Cafe serves a variety of Lebanese and International dishes. The restaurant welcomes you in an authentic atmosphere with a kids play area, they also offer indoor and outdoor seating, full bar service, wifi, takeaway and delivery. On 3al Bal's menu you can find; hot mezza, cold mezza, shawarma, salads, machawi, burgers, sandwiches, main platters and drinks.
Check out 3al Bal Restaurant on Facebook
3al Bal Restaurant
1 location
Taalabaya Main Road
Zahle
Lebanon