Highlights
Food & Beverages from the
Menu
for only $6.66
International & Lebanese Cuisine
Indoor and outdoor seating
Minimum 4 persons and maximum 10 persons per table
Tawle and warak night on Mondays, karaoke night on Fridays, day entertainment programs on Saturdays
Valid on food and non-alcoholic beverages
Open daily from 12 PM till 12 AM
Reservation required on 04 870 393 or 70 751 443
Present your coupon directly from the Gosawa Mobile App. Download Now for
iOS
or
Android
Exchange your unused and unexpired coupons;
coupons may be exchanged for other offers or credits by simply emailing your request to support@gosawa.com at least 5 days prior to the expiry date.
Earn 13 points by purchasing this deal
Details
Enjoy the best of both cuisines; International & Lebanese! Get $13.33 worth of Food & Beverages from the Menu at Ashab Restaurant for only $6.66.
A mix of dishes at a great spot!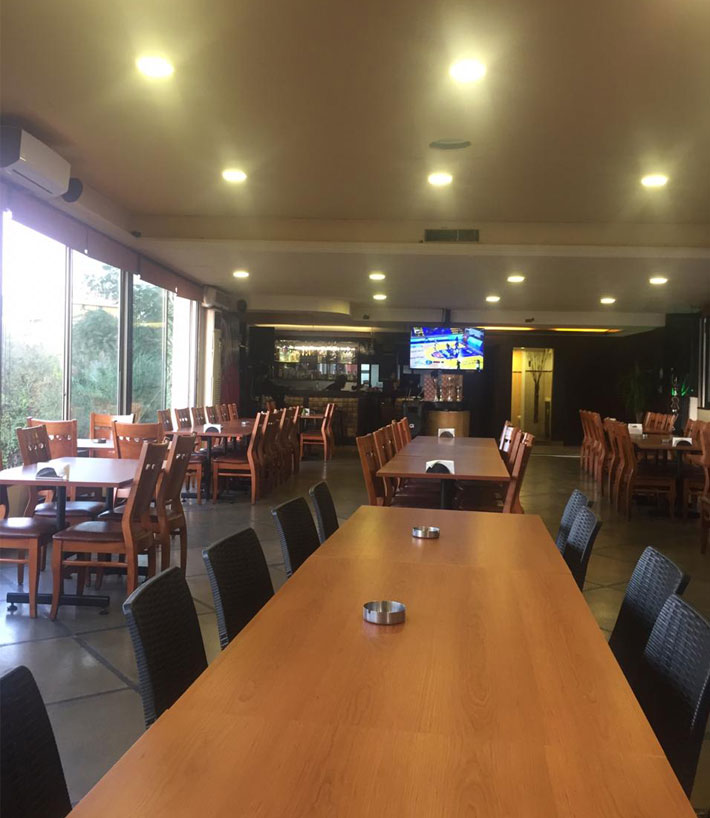 Need to Know (Terms)
Coupons valid until October 31, 2019. May redeem multiple coupons, one coupon per person per visit. Minimum 4 persons and maximum 10 persons per table. Valid on food and non-alcoholic beverages. Open daily from 12 PM till 12 AM. Reservation required on 04 870 393 or 70 751 443, quote Gosawa coupon. No carry over. VAT included in price. Standard terms & conditions apply.
About Ashab Restaurant
Ashab Restaurant is a Lebanese & International restaurant located in the beautiful town of Broumana. They serve delicious mezza, machawi, appetizers, salads, burgers, sandwiches, desserts and drinks. Ashab Restaurant features indoor seating, outdoor seating, kids playground, valet parking services, live music programs, home delivery and takeaway.
Check out Ashab Restaurant on Facebook
Ashab Restaurant
1 location