Highlights
Option 1: $1 instead of $30.5 for the 6 / 6s Gold / Rose Gold Happy Plugs iPhone Case Deluxe (Earn 2 points)
Option 2: $2 instead of $20 for the 7 / 8 Turquoise / Glossy Silver Happy Plugs iPhone Case Deluxe (Earn 4 points)
Protects your phone from scratches and dirt
Feather light weight for an invisible feel maintaining the thinness of your phone
Screen protector film in highest quality inside the box
Limited quantity available
Items are reserved for paid orders only
Available for office pick up within 2 to 3 days
Delivery Available

Details
Covers are crucial items for our phones' protection! Preserve your delicate iPhones. Get this Happy Plugs iPhone Case Deluxe, starting from $1 instead of $30.5.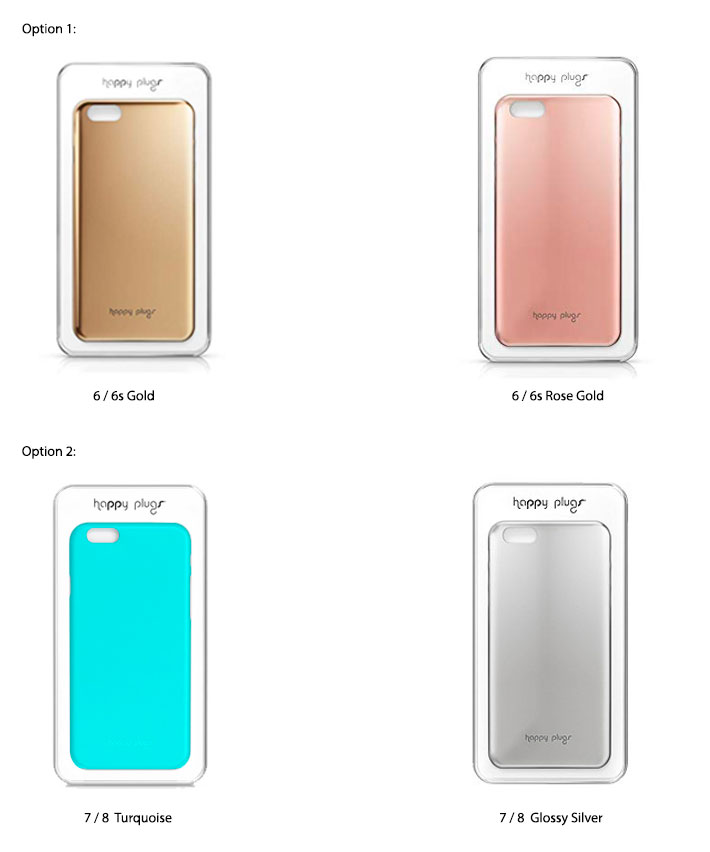 Need to Know (Terms)
May redeem multiple coupons per person. Coupons must be redeemed within one month of purchase. The delivery option is available for an extra $3 charge (allow 2-3 days for delivery). Non-Refundable / No carryover. VAT included in price. Standard terms & conditions apply. Should a product purchased through our website arrive defected, you have 3 business days to return the item back to our office for an exchange. The item must be unused, in its original box, and with all paperwork, parts, and accessories.