Highlights
Food from the
Menu
for only $5
Appetizers, sandwiches, pasta, burgers, desserts
American & Mexican Cuisines
Open daily from 1 PM till 2 AM
Present your coupon directly from the Gosawa Mobile App. Download Now for
iOS
or
Android
Exchange your unused and unexpired coupons;
coupons may be exchanged for other offers or credits by simply emailing your request to support@gosawa.com at least 5 days prior to the expiry date.
Earn 10 points by purchasing this deal
Details
Grab a sizzling burger or a cheesy sandwich whilst enjoying the beautiful Ehden! Get $10 worth of Burgers, Sandwiches & More from the Menu at Ricco Street Food for only $5.
The place to be for food whilst on the go!
Check out Ricco Street Food's Menu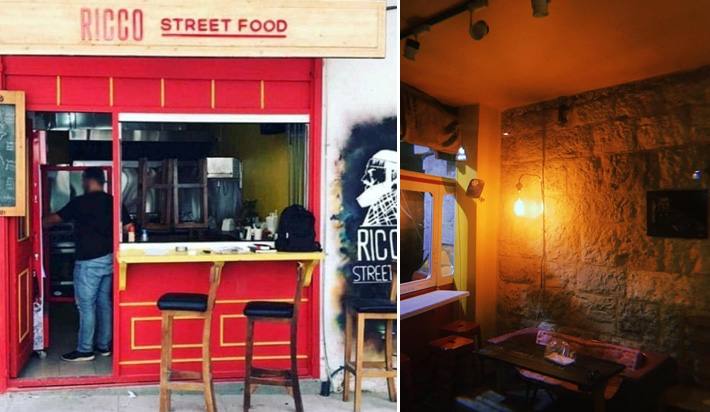 Need to Know (Terms)
Coupons valid until September 28, 2019. May redeem multiple coupons per person. Open daily from 1 PM till 2 AM. No carry over. VAT included in price. Standard terms & conditions apply.
About Ricco Street Food
Ricco Street Food is a restaurant located in the heart of Eden. They serve fast food dishes from appetizers to sandwiches, pasta, burgers, desserts and drinks. Ricco Street Food offers outdoor seating with delivery and takeaway services.
Check out Ricco Street Food on Facebook
Ricco Street Food
1 location
Midan, Next to Taxi Stop
Ehden
Lebanon