Highlights
Option 1: Rimmel 004 Black Brown Professional Eyebrow Pencil (Earn 13 points)
Option 2: Rimmel 001 Dark Brown/ 002 Hazel Professional Eyebrow Pencil (Earn 15 points)
Professional eyebrow pencil used to enhance and refine the shape of the eyebrows
Can be used to fill gaps or lengthen the arc of the eyebrow to create the desired look
Limited quantity available
Items are reserved for paid orders only
Available for office pick up within 2 to 3 days
Delivery Available

Details
Enjoy decent and sharp eyebrows wherever you go! Get this Rimmel Professional Eyebrow Pencil.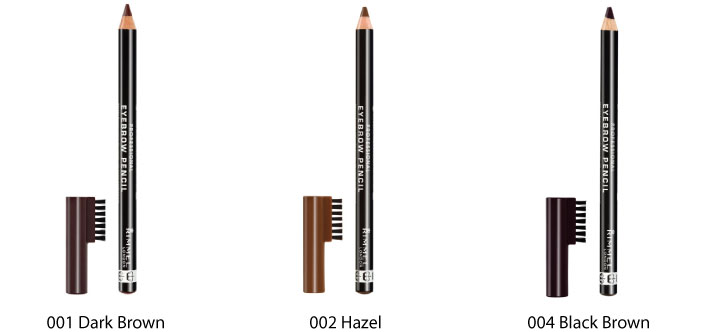 Need to Know (Terms)
May redeem multiple coupons per person. Coupons must be redeemed within one month of purchase. Delivery Available. Non-Refundable / No carryover. VAT included in price. Standard terms & conditions apply. Should a product purchased through our website arrive defected, you have 3 business days to return the item back to our office for an exchange. The item must be unused, in its original box, and with all paperwork, parts, and accessories.