Highlights
Park Entrance with Zipline & Rock Climbing Activities
Kids area, planting area, face painting, lake, zoo access (tiger, birds, crocodile, horse, rabbit, flamingo, lama, turtles, donkey, pigs, parrot, owl, camel, pony, ostrich)
Restaurant available
Kids below 2 years old enter for free
Suitable for all ages
Open Monday to Friday from 12 PM till 8 PM, Saturday & Sunday from 11 AM till 9 PM
Present your coupon directly from the Gosawa Mobile App. Download Now for
iOS
or
Android
Exchange your unused and unexpired coupons;
coupons may be exchanged for other offers or credits by simply emailing your request to support@gosawa.com at least 5 days prior to the expiry date.
Earn 12 points by purchasing this deal
Details
It is important for your kids to explore everything around them, from animals to plants! Benefit from 55% off Park Entrance with Zipline & Rock Climbing Activities at X-plore Adventure Park, only $6 instead of 13.33.
A fun place for the whole family.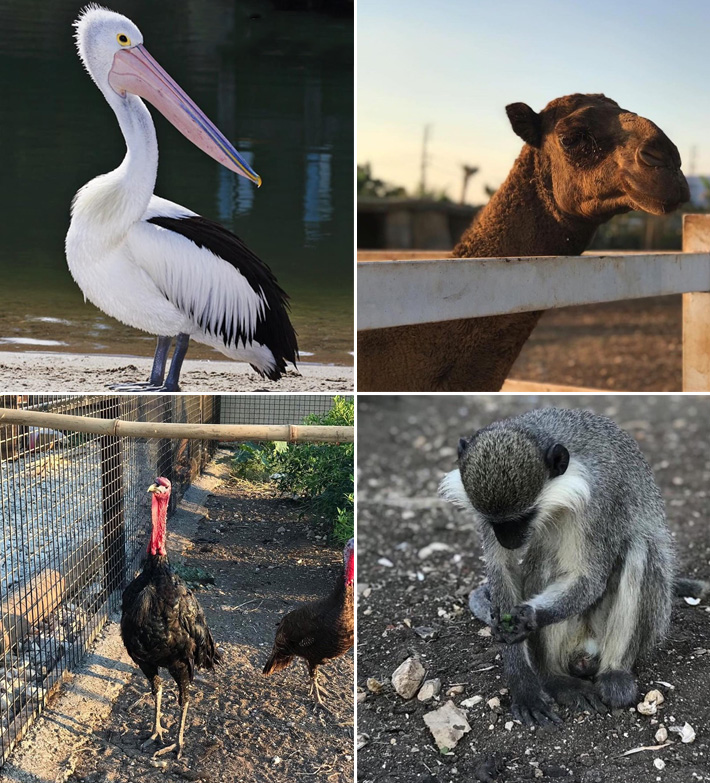 Need to Know (Terms)
Coupons valid until December 15, 2019. May redeem multiple coupons per person. Kids below 2 years old enter for free. Open Monday to Friday from 12 PM till 8 PM, Saturday & Sunday from 11 AM till 9 PM. Quote Gosawa coupon. No carry over. VAT included in price. Standard terms & conditions apply.
About X-plore Adventure Park
X-plore Adventure Park its the place to be for kids and families. The park includes several games from zipline to rope course, monkey game, trampoline, face painting, planting area, lake access and zoo access featuring several animals (tiger, birds, crocodile, horse, rabbit, flamingo, lama, turtles, donkey, pigs, parrot, owl, camel, pony, ostrich). X-plore Adventure Park also features a restaurant serving delicious food and beverages.
Check out X-plore Adventure Park on Facebook
X-plore Adventure Park
1 location
Naqoura Highway
Tyre
Lebanon